The 2023 Subaru Love Promise Community Commitment Award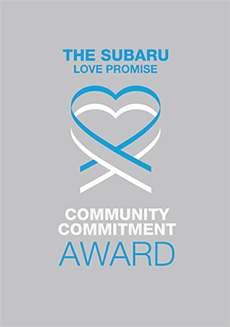 We've been nationally recognized for our dedication to our community and the Subaru Love Promise.
We're honored to receive the 2023 Subaru Love Promise Community Commitment Award. This award nationally recognizes Subaru retailers who are making the world a better place while demonstrating an outstanding commitment to supporting passions and causes in local communities. These efforts are focused in important areas such as the environment, community, health, education, and pets.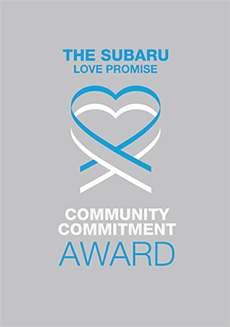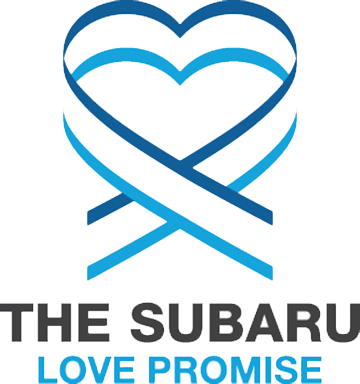 What is the Subaru Love Promise?
Subaru and our retailers believe in making the world a better place and the Subaru Love Promise is our vision of respecting all people. This is our commitment to show love and respect to our customers and to work to make a positive impact in the world.
How is Fitzgerald's Countryside Subaru dedicated locally to the Love Promise?
Our Love Promise can be seen in various partnerships with local charities and non-profits. We're grateful for the opportunity, not only to be a part of our community, but to serve it as well.
Humane Society of Pinellas
Love Promise Stories from Fitzgerald's Countryside Subaru
Subaru and Fitzgerald's Countryside Subaru believe in making a positive impact on the communities in which we live and work. We uphold that belief through our Love Promise Community Commitment. Every month, we select inspiring stories from customers and partners from around our area who strive to support our collective commitment and feature them here
A Great Buying Experience! - Aimee S
Everyone was super helpful with getting me into my dream car. They were knowledgeable and friendly and quick to answer any questions. I highly recommend Fitzgerald Subaru for your automotive needs. Thank you Blaez, Leon, Corinna, and Andre for making my day! I truly enjoyed the buying experience.
---
Fitzgerald's Subaru Support Non-Profit Pinellas Beekeepers Association - Johnny W
The Pinellas Beekeepers Association is grateful for the support of Fitzgerald's Subaru as a Corporate Sponsor in the Nurse Bee category. This donation provides support, equipment, and education for honey bees in Pinellas County and our 100% volunteer run organization.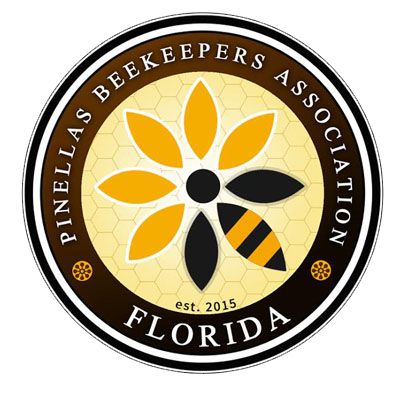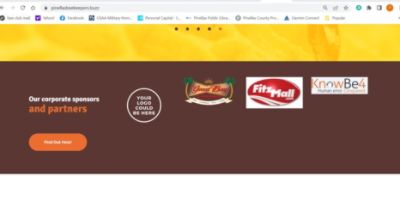 ---
Sharing the Love and Making a Difference Together. - Laurie V
Every year our friends at Fitzgerald Countryside Subaru help us find homes for dozens of homeless dogs and cats by hosting adoption events for the Humane Society of Pinellas at their dealership. Their front portico becomes our doggy showroom, and their inside showroom becomes cat central. We rarely leave the adoption event with any of the pets we arrived with. And it's even rarer if at least one of those pets doesn't go home with a Subaru employee. To say they are animal lovers is an understatement. But they just don't make our pets in need of a home feel welcome; they make us feel like family. They make our adopters feel like family. Every adoption event we hold together is filled with happy smiles, excitement, wagging tails, and purring kittens. To see pets find families within a couple of hours lifts our hearts, and with each pet adopted, we're able to open our doors to more homeless pets in need of help. This year Fitzgerald Countryside Subaru expanded its support by joining us in the fight to help keep pets and families together. They hosted our Fill the Trunk Pet Food Drive at the most recent adoption event. Asking their clients and staff to help fill the back of a Subaru SUV with pet food benefiting our Pet Food Pantry. In challenging economic times like these, our Pantry provides free food to people in our community who need help feeding their pets. Helping pets stay with their families is a critical part of our mission. The more pets and families we help, the less likely they will be surrendered to a shelter. The Fill the Trunk Pet Food Drive was a big success. Subaru clients came together with Humane Society supporters to help their neighbors by donating pet food. But our biggest and quietest supporter of the food drive was Fitzgerald Countryside Subaru. When they saw our excitement at all the food donated, they just smiled and loaded up that trunk. We're proud and grateful to be a favorite charity of theirs. Their generosity and support make a difference for every pet needing a loving home. Together, we're changing lives one pet at a time.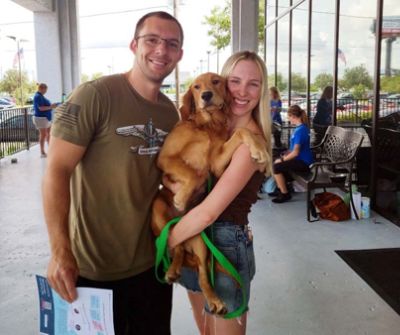 ---
Love Promises Fulfilled! - Darren R
Pet adoption events at Fitzgerald Countryside Subaru attract animal lovers of all ages and stages of life ready to open their homes and hearts to animas in need. Young families seeking energetic dogs for energetic children. People courting cats for curled-up moments of kinship. Senior citizens in search of love and companionship during times of unprecedented isolation. They all joined us at the dealership for our October 2021 adoption event, which succeeded in placing every animal at the event (nine dogs and eight cats) in their new forever homes. The end result? Love Promises fulfilled! These adopters will benefit from the emotional and physical benefits of pet ownership; vulnerable animals find the new beginnings they desperately need; and pet homelessness in the community is reduced – all thanks to the partnership between Humane Society of Pinellas and Fitzgerald Countryside Subaru. Everybody loves stories with happy endings!

---
Because Subaru Loves Pets, Spot Was Saved - Sherri S
Almost completely hairless and severely underweight, 7-year-old Spot came to our facility in a heartbreaking state. Confiscated by law enforcement in a neighboring county, Spot was malnourished and diagnosed with scabies. Upon her arrival, our medical team jumped into action performing the necessary tests and discovered that Spot had an upper respiratory infection, a bacterial skin infection known as pyoderma, infections in both of her ears that caused bleeding, intestinal parasites, and a complication with her right eye, known as entropion. Entropion is a condition in which the eyelid folds inward, causing the eyelashes to rub against the cornea causing discomfort and loss of vision if corrective surgery is not performed. On top of all her infections, her bloodwork determined that she was also heartworm positive. With worms living in her heart and bloodstream, Spot is required to remain on low activity and endure the entirety of the 2-month long treatment that consists of 3 phases of injections. Through all of her testing, staff handling, and constant pain, Spot's tail continued to wag. We resumed Spot's scabies medication as well as begun treatment of her other ailments and scheduled her eyelid repair procedure. Because of the Subaru Loves Pets program, Spot was able to receive the expensive medical treatment she needed to stay alive, and thrive. Spot's hair grew back in, her eye was saved, and she received the heartworm treatment needed. Spot was adopted into her Furever home on 10/06/20! Amazing matches like this one are made possible by the support of our dedicated partners like Michael Hohl Subaru. The Subaru Loves Pets promotion allowed us to waive the adoption fees for a shelter dog in need every day during the month of October, and as a result 31 shelter dogs in need just like Dax Shepherd received essential life-saving care and found Forever Homes. ~The NHS team and all of our shelter pets thank you from the paw-tom of our hearts for your support Subaru!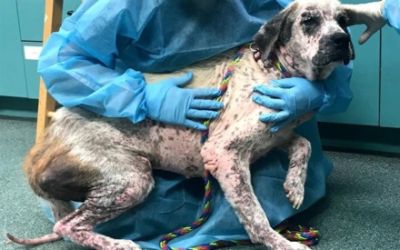 ---
Giving More to Mease - Niki M
On June 16th, the LLS Suncoast Chapter and Fitzgerald Countryside Subaru had the pleasure of delivering 80 blankets to Mease Countryside Hospitals part of the Subaru Loves To Care program. During this particular visit, there were no patients who the group was able to meet and personally deliver the blankets to. While the Subaru team would have loved have that interaction with patients, it was certainly eye opening for those involved that the cancer was affecting the patient in such a difficult mental and physical way that they turned away visitors. Everyone was able to learn and understand that the patients are the priority and we must respect their privacy in what is probably one of the hardest things they have been through. However, the Subaru and LLS team got to meet the nurses and staff who help save lives every day. This incredible act of generosity was warmly received by the Mease Hospital staff who were thrilled to accept the blankets on the patients' behalf and distribute these comforting gifts to their patients. LLS is proud to partner with Subaru to spread hope, love and warmth to those fighting cancer, across the country and right here in the Tampa, Florida community. Many thanks to everyone at Fitzgerald Subaru and Mease Countryside Hospital, not only for a memorable day, but for supporting LLS's mission to cure blood cancers and improve the quality of life of patients and their families.
---
Number 10 and counting - Spencer B
My story with Subaru begins in Alaska in 1984 with number 1. 3 months later, I got number 2; a red 1979. I have owned other brands, but always came back to Subaru. Since I moved to Clearwater, FL I have had my cars serviced with Fitzgerald. Best car decision I made as far as service, both on the car and customer. Since 2010, I have bought a 2010 Forester, a 2011 Legacy, and 2014 Forester, then leased two for my daughter, then I just purchased a 2019 Forester because of the additional safety features, and a 2019 Impreza for my sweetie. All total, not including a couple used ones, I have over 10 I have purchased or leased. However, I was not the first of our family. I was on my cousin's Facebook page and he had a picture of my then 75 year old grandmother in Maine with a 65ish red Subaru at the farm. So, she started the whole Subaru adventure for me. I know one of the things this story should focus on is the people I have worked with all these years. From the very beginning, the service of the car and the customer service has been great. However, I will focus on the Fitzgerald experience. In 2006, I started at Fitzgerald's service department. My service guy was Eric Coffey. He was great. Always on top of everything regarding all the Subaru's we owned. He then moved to Service Manager, and still was involved, but the new service LADY was Lisa Rorick, and is still the service lady. She is great. Eric is now the General Manager at Fitzgerald, and I believe is not over the whole area. Not sure how big that area is, but it is a lot, and there is none better. I had the pleasure of meeting Mr. Fitzgerald just recently. He is a wonderful gentleman. All the way through the Fitzgerald organization there is a aura of Mr. Fitzgerald. Nice. Congenial. Service focused. They are truly the best. Thank you all for the life experience of owning Subarus. There will be no other car in my future.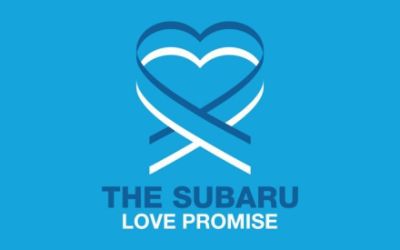 ---
Fitzgerald Subaru Helps Cancer Patients - Sherri S
The Leukemia & Lymphoma Society is proud to partner with Fitzgerald Countryside Subaru for the Subaru Loves to Care program. On June 18, 2017 Fitzgerald Subaru delivered 80 care blankets and 10 craft kits to cancer patients at Mease Countryside Hospital. The patients are so grateful to Fitzgerald Subaru and their customers for the warm wishes and caring support!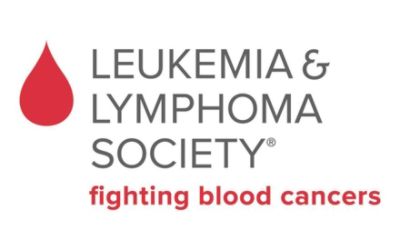 ---
Subaru Loves the Earth - E-Waste Event - Danielle S
We would like to thank our customers for participating in our E Waste Recycling event during the month of April. With your help, we were able to prevent 2,090 lbs of carbon emissions from polluting the atmosphere. This is equivalent to saving 81 trees, 356 gallons of gasoline, 3,030 plastic bottles, and 13,936 aluminum cans. Thank you for helping strengthen the Subaru Love Promise!
---
April 1-30, 2015 E-Waste Recycling Event - Molly M
Throughout the month of April, we are hosting an E-Waste Recycling Event in our store to collect unwanted electronics. We've arranged to work with a company who will responsibly collect, re-purpose, and recycle your electronic waste. Help us protect our environment. Just show up with your E-Waste and we'll do the rest! The first 50 customers who contribute will receive a complementary environmental badge of ownership. We will accept: LCD Monitors, Cell Phones, Laptops, Tablets, CRTs up to 40", Video Games/Consoles, Fax Machines, DVD/VCR Players, Printers, Computer Peripherals, Switches/Routers, Cords and Wires.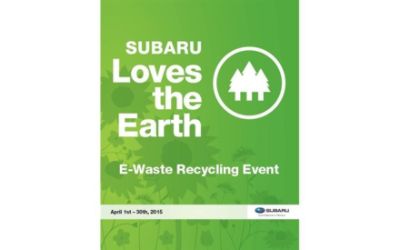 ---